---
---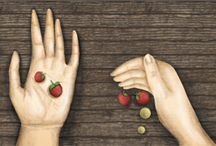 Words-worth: Profit
By MT Staff Thursday, 01 September 2011
Profit is at the heart of business - and it has been for a very long time.
Latest Stories from Management Today
We can define it as the difference between the amount earned from the sale of something and the amount spent in its production, or the positive gain from an investment or business opportunity after subtracting all expenses. The word was first used in something like our modern sense, to mean a financial gain, as early as the 14th century. That staple of modern accounting, the profit and loss account, was invented in the Elizabethan era, when the first textbooks on bookkeeping were published. Before that 'profit' had been a more general term, referring to an improvement in a person's circumstances or condition: the word appears frequently in this sense in the Bible. The word comes from the Latin profectus, meaning progress or success. Enterprises have been 'profit-making' since the middle of the 19th century, an era which also saw the first use of 'profit margin' and 'profit sharing'. But the 'profit warning', a staple of the City pages these days, is not recorded before 1956.
blog comments powered by

Disqus
---