---
---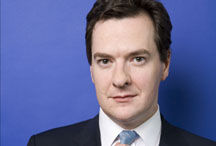 Autumn Statement 2012: Entrepreneurs unimpressed but not miserable
By Rebecca Burn-Callander Wednesday, 05 December 2012
In his Autumn Statement today, the Chancellor promised the UK's SMEs better broadband, a freeze in fuel duty, investments in science and aerospace and renewed investment into growing businesses. Here's what the UK's entrepreneurs made of the Chancellor's rhetoric.
Latest Stories from Management Today
Elliot Jacobs, founder of online office supplies company UOE and member of the Entrepreneurs' Organisation, reckons that George Osborne was playing it pretty safe with this one: 'This is not going to radically change anyone's decisions about what they do with their businesses,' he says. 'It's a sensible set of proposals that won't change the world but it won't cause any major damage. Probably the most significant thing is what he didn't do, such as increasing VAT, rather than what he did do. Sadly there's no magic bullet – he knows it and we know it.'
Mark Pearson, founder of discount site MyVoucherCodes.co.uk is pleasantly surprised by the announcement, however: 'The Government is actually giving a small piece of good news to businesses!' he says, in disbelief. 'Yes, the 1% cut in corporation tax is a nice step towards helping businesses in the UK grow, but is it impressive? Not really. It's a small step in the right direction, but if they truly want to help businesses here grow, they need to guarantee more consistent access to funding instead of re-hashing old policies.'
Charlie Mullins, founder of Pimlico Plumbers, is most enamoured with the fuel duty freeze, which is understandable when you run a fleet of vans. 'The Chancellor has listened to businesses that have said it is time to stop using fuel rise postponments as Budget sweeteners and give a clear long term view to help plan our fuel costs,' he says. 'Fuel is a contentious issue for many businesses that rely on vehicles. A plumber can't carry his tools on the Tube!'
Helen McAvoy, founder of cocktail business Rocktails, believes that the increase to the income tax personal allowance (up £235 to £9,440 next year) could really help start-ups. 'Fantastic news about the personal allowance,' she says. 'Many business founders pay themselves this small sum while their getting their businesses off the ground.
James King, MD of start-up VC firm FIG (Find Invest Grow), was hoping that the Chancellor would add a little flesh to the bones of his 'We want to encourage investment in growing businesses' line. 'We would really like to have seen more in the budget with regard to early stage businesses,' he says. 'Stimulation of investment, especially in relation to the start-up community, needs to remain a focus for the government. Promotion of the existing and new incentives for private investment into SMEs is crucial.'
All in all, a neutral response to a neutral Autumn Statement for businesses...
blog comments powered by

Disqus
---