---
---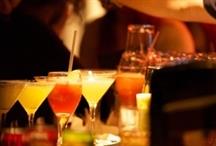 Be At One launches cheeky 'Adopt a bartender' campaign
By Rebecca Burn-Callander Tuesday, 08 January 2013
Could this be the best bit of January marketing ever? A plea from cocktail chain Be At One to 'Adopt a bartender' has just landed in inboxes across the nation.
Latest Stories from Management Today
So many people have given up booze for January, argues Be At One, that the humble bartender is in dire need of your support. The email features a smattering of pictures of said bartenders to tug your heart strings. Unfortunately, none of them look remotely in need of adoption. Although one does desperately need a haircut.


'Every year, 68% of the population resolves to give up alcohol in the month of January,' reads the missive. (Incidentally, as you well know, 99% of all statistics are completely made up!) 'This leaves thousands of bartenders across the country at risk of being bored, with no one to talk to and, more importantly, having no cocktails to make. This causes the bartending population to plummet and unemployment to rise.'

'By drinking just one cocktail a day,' the email continues, 'you can help support a bartender and together we can end the misery of jaded bartenders.'

Prospective adopters are urged to visit their nearest Be At One (where there also happens to be an extended happy hour throughout January) in order to choose a bartender to sponsor. Weirdly, Be At One then promises to send you a 'signed photograph' of said bartender every year. Staff retention must be pretty good then…

Hats off to these kooky cocktail makers for this genius bit of marketing. We're off for an Old Fashioned…


(Thanks to Flavia Fraser-Cannon for the tip off)


blog comments powered by

Disqus
---