10 things you may not know about Alibaba's Jack Ma
The man behind the record $170bn tech IPO was rejected by KFC, held at gunpoint by a US gangster and is a big fan of the Lion King.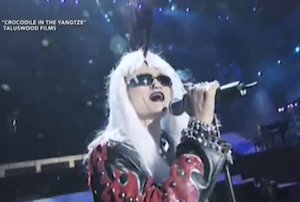 Alibaba shares start trading in New York later at $68 (£41) today under the ticket BABA: valued at $170bn, it's the world's biggest tech IPO. And if underwriters claim their shares it could raise $25bn, which would trump the previous $19.2bn record raised by Agricultural Bank of China's 2010 Hong Kong listing.

The ecommerce giant, whose online marketplaces are effectively Amazon and Ebay on steroids, was founded 15 years ago in Hangzhou by Jack Ma. He is still chairman, after stepping down as chief executive in January, but just who is China's richest man?
1. He was a rubbish student
Ma failed the national university entrance exam, not once but twice, due to his shabby maths scores. Instead, he went to what he called Hangzhou's 'worst university' to train as a teacher.
2. He taught English for less then $20 a month
Ma taught English at a city college for five years on a salary of 100-120 renminbi per month (worth $12-$15 when he spoke to Inc back in 2008, now around $16-$19) - a far cry from his billionaire lifestyle now.