10 things Shakespeare can teach us about business
It's the Bard's 450th birthday today - but age doesn't matter. Shakespeare has as much to say about modern business as any management consultant.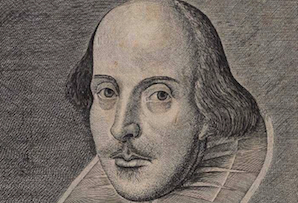 William Shakespeare: playwright, poet, business expert? The Bard's plays are full of lessons and cautionary tales on everything from loans to contractors – and he wasn't so bad with the books himself…
1. Othello – Don't mix business with pleasure
Bringing your new bride on an army tour may seem like a good idea at the time, but (spoiler alert) it won't seem so clever when your colleague betrays you and you accidentally smother your wife as a result. Business trips are difficult enough without passion, jealousy and intrigue, especially if Dan from accounts turns out to be an Iago-esque villain.