10 things we think will happen in 2015
Expect some answers to the English Question, a phone that can read your mind and a wave of young professionals flowing to the regions. And what about the oil price?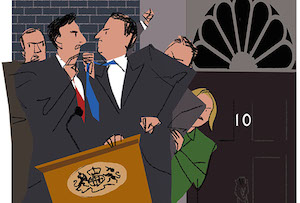 1. Crazy coalition or mindless minority government
British general elections are rarely things of beauty but this May promises a new level of ugliness. In the absence of Big New Ideas the debate is likely to be a Punch and Judy slugfest over austerity and the sacred cow of the NHS against a backdrop of UKIP's immigration agenda.
Our politics is now fractured. The old days of majorities are an age away – we are increasingly likely to find UK plc in the land of unstable coalitions, voting pacts, pork-barrel distributions of cash and unwholesome concessions to the various sets of sectarian nationalists.
Business requires stability and predictability to thrive and invest. Neither is likely after May. We quote few Marxists in these pages, but the Italian Antonio Gramsci had it right when 100 years back he wrote: 'The old is dying and the new cannot be born; in this interregnum morbid symptoms appear.'