10 things we think will happen in 2016
Brace yourselves for the worst cyber attack to date, a Brexit headache and a surprise honour for Mike Ashley.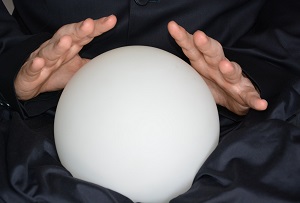 1. A surge in paternity leave
Yes Mark Zuckerberg is a rather extraordinary example (he is worth $35.7bn after all), but having a prominent businessman leading by example way when it comes to something as under-discussed as paternity leave, can go a long way. The Facebook CEO took two months of leave following his daughter's birth, and if other firms begin to follow suit, it could go a long way in readdressing the perception surrounding maternity leave. Not to mention the difficulties in the reboarding process when parents come back from having a child.
Now awareness has increased, we should expect to see much more discussion around the topic and, hopefully, proactive measures to address the disparity. As Hassle's CEO Alex Depledge recently said, 'Until we make it equal for men to take part in the care of their children, women will always be the primary carer and there will always be a glass ceiling'.
2. Cash is king no longer
In 2013 PayPal predicted that cash would be redundant within three years, and at the moment that's looking not far off the money. So, will next year mark the milestone, with purses and wallets becoming a thing of the past? Apple CEO Tim Cook thinks it might take a bit longer – though his view earlier this year was that the next generation wouldn't know what cash is. They'll instead opt for cashless transactions like Apple Pay, of course.