£100 is 'lavish' hospitality, says survey
In the wake of the Bribery Act, most managers think that anything over £100 is 'lavish' spending on clients. Have we seen the last of the big spenders?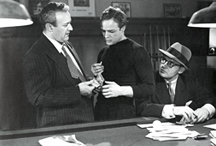 A new Ernst & Young study reckons that managers see anything more than £100 per head in a corporate hospitality event as 'lavish' spending, although the report doesn't specify what proportion of managers think this. The use of the word 'lavish' is interesting, given that in the Bribery Act, it is this word which determines whether the spend has crossed the line into corruption. Yet £100 certainly won't get a whole board out to a yacht in Monaco…
The Bribery Act was introduced to prevent companies from swaying clients and contacts using extravagant gifts and hospitality. Yet, according to E&Y, only 18% of companies have actually reduced the amount of corporate entertaining they do since the legislation took effect. Eight course meals at the Savoy and the cheeky corporate visit to Spearmint Rhino still on the cards, then…
The findings come just ten days after E&Y revealed that almost three quarters (72%) of managers were unaware that the Act even existed. Of the 28% that did know of it, little more than half (55%) felt they had received adequate training on the subject. But part of the problem is that Bribery Act itself is a nebulous thing. It does not set any monetary limits on how much can be spent per person, and cases brought before the courts are judged on the context and circumstances as well as the cash value of the entertainment, to determine whether anyone has been offering 'lavish' treatment. So it is perhaps unsurprising that this latest study also found 68% of middle managers said the tighter rules on entertaining had either made no difference or they were unaware of any significant reduction to their hospitality spend.