£1,000 an hour for a lawyer is a fast-cycle rinse
There are times when you really need a good brief. But they sure know how to charge.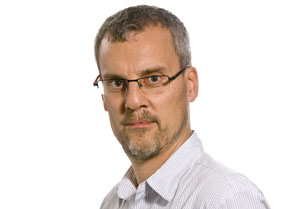 If we ever find ourselves in a tight spot the one thing we all need is a good lawyer. On the - mercifully few - occasions in my life when things have got legally sticky I have been grateful for the assistance of m'learned friends in both the family and defamation divisions. (The miserable wretch who sued me for libel 30 years ago got in touch out of the blue the other day for a sneer and the email correspondence which ensued was the most obscene I've ever engaged in.) I'm eternally thankful I've never required the help of the brief who comes to visit you in a police cell.
The relationship between a client and lawyer is not unlike that of a patient and doctor. The law is a dark, arcane world of which the lay person knows little. (And it's very deliberately kept this way. That's why they wear wigs and tights.) You need a helping hand in the gloomy forest. A thread as you advance through the labyrinth. The most serious things are at stake and you put very important parts of your life in their hands.
I clearly recall almost coming to blows with my barrister during my divorce. I can still see him now - the sweat rings under the arms of his three piece suit - as we argued outside some dismal panelled room in the Courts of Justice on the Strand. I liked him because he was a street fighter but I just wanted him to land a few more telling blows on the other side. If he didn't do it I was certainly ready to swing. He was younger than me and I heard the other day that he died two years ago, which was a shock. We'd formed a bond and although he cost me a small fortune I didn't really begrudge it. I also recall observing at close hand the unbearably tense negotiating battles of an acquaintance who was suing for unfair dismissal - and he got £10 million.