11 leadership lessons from Game of Thrones
Business leaders could learn a thing or two from Ned Stark and Tyrion Lannister, says consultant Debbie Seunarayan.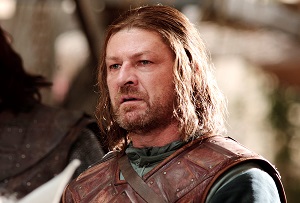 This is a special time for Game of Thrones fans across the globe – series six is underway. To whet your appetite and to prepare ourselves for the next instalment of happenings across the Seven Kingdoms, I spent some time reviewing the story so far to uncover some leadership mantras that we would all do well to abide by. (Spoiler alert...)
1. Do your own dirty work
In the first ever episode, Eddard Stark shows strength of character when he insists that he is the one who should carry out the execution of a deserting member of the Night's Watch. As tempting as it may be to do otherwise, 'the man who passes the sentence should swing the sword'. It's a critical leadership value if you're to be perceived as credible, honourable and courageous and a sound lesson to remember when managing difficult situations at work such as redundancies , disciplinary processes or driving unpopular changes. And it goes both ways - if asked to do the dirty work on behalf of a colleague, remember Ned's words about the 'hand of the King' – 'their days are too long and their lives are too short'…
2. Be yourself
'Never forget who you are; wear it like an honour, and then it can never be used against you' - great advice given to Jon Snow by Tyrion Lannister. Authentic, believable leaders don't try to be someone else. They accept themselves, faults and all. It's not an excuse to be unwilling to adapt and learn, but instead a call to be human, authentic and appropriately vulnerable.