12 websites that changed the world
As the World Wide Web turns 25, we check out the early websites which changed the way we work, shop and play.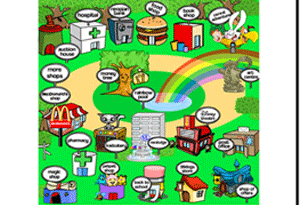 Amazon – launched 1995
Amazon started life as an online bookstore before diversifying into videos, DVDs and later everything else. The site changed the way we shop, and its focus on user reviews provided the inspiration for later peer review sites such as Trip Advisor.
---
Auctionweb - 1995
Auctionweb was the name originally given to what we now know as 'eBay.' Founded by Pierre Omidyar in 1995, the auction site took off quickly, hosting 2 million auctions in January 1997 alone, compared with 250,000 in the whole of 1996. Auctionweb was renamed eBay in 1997 and the site was a notable survivor of the dot com crash. It is now considered one of the most successful internet startups of all time, worth around $69bn.