£1.4bn deal puts fizz back in Barr and Britvic
The on-again, off-again tie up between soft drink makers AG Barr and Britvic has finally been agreed. Irn-Bru flavour J2O anyone?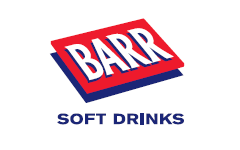 The £1.4bn deal means that Britvic shareholders will own 63% of the combined firm while Barr's will account for 37%. The firm will be known as Barr-Britvic and will have annual sales of £1.5bn, making it one of Europe's largest soft drinks makers.
In what sounds like an amicable merger compromise, its legal HQ will be at Barr's offices in Cumbernauld, Fife, while operational HQ will be south of the border at Britvic's base in Hemel Hempstead. Barr CEO Roger White will assume control of the enlarged firm while Britvic chairman Gerald Corbett will assume the same role in the new group.
The deal is hoped to release some £35m of cost savings and an anticipated annual revenue growth of around £5m. The logic being that each firm has strengths in different markets and do not currently share distribution channels so there should be plenty of the fabled 'synergies' to exploit.