This 18 month-old online estate agent could be launching a £250m IPO
Purplebricks only went live last April, but its fixed fees have won plenty of fans.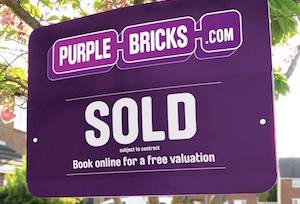 Going from inception to IPO in less than two years is a pipedream for most start-ups, but online estate agent Purplebricks may have done it. It's understood to be considering a pre-Christmas IPO that could value it at up to £250m.
Sky News reported that the start-up told shareholders that it wants to float, ideally as soon as the first week of December. Sources close to the company told MT it was 'looking at options', but hadn't actually made any decisions.
If the super-speedy IPO does go ahead successfully, it would be a homegrown tech success story, the likes of which are normally associated with Silicon Valley. It would also be yet another accolade to add to 'superstar investor' Neil Woodford's seemingly never-ending list.