2 simple ways to improve board meetings
Unproductive meetings are a missed opportunity as well as a drain on time, says author Tom Russell.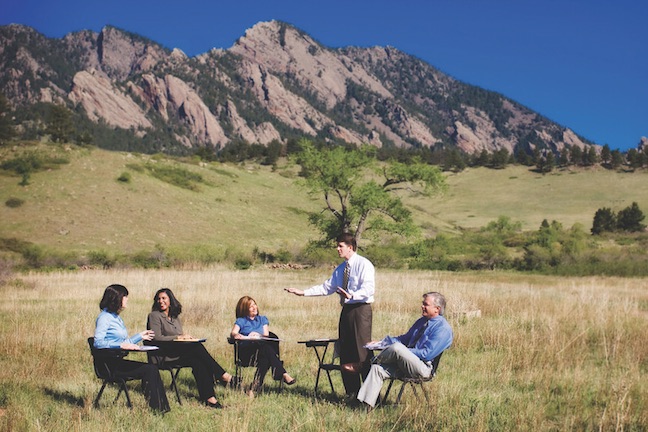 Boards work under a thick layer of expectation from both within and outside the organisation to reach the right decisions in the right way and communicate those decisions so that everyone understands and agrees. We know reality can be very different, and I suggest two practical approaches to shift the traditional view of the board meeting, so that it can be a rich, engaging and above all productive conversation.
Leave the boardroom
Consider the boardroom table – traditional, imposing, authoritative, screaming this is the place where important decisions are made. Despite its ubiquity, I believe this item of furniture symbolises the shortcomings of board meetings and their effectiveness.
When facilitating meetings, I regularly hear the sighing comment that 'we would love to change the way we hold meetings around here, but top management wouldn't entertain it.' I realise that in many of these cases senior leaders won't have been asked what they think of meeting practice in the first place, however perception is reality and many in organisations would say that senior management inhibit rather than encourage experimentation in the way productive meetings are held.