20% more adults living with parents since 1997
The credit crunch has evidently taken its toll on house ownership: ONS figures show a 20% increase in the number of 20-34 year olds living with their parents since 1997.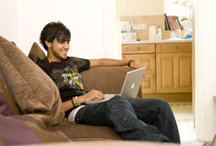 This rise indicates an extra half a million people living at home compared with 1997, totalling 3 million people nationwide. The figures mean of course that people are even finding it harder to get the money together to rent a place, let alone buy one.
Interestingly there is a massive disparity between men and women in the 'leaving home' stakes. At any given time between 1997 and 2012, there have been around 700,000 more men living with their parents than women. At times this has represented almost twice as many.
Does this mean that women have more get-up-and-go about them? MT makes no assertions, but such a massive disparity sure gives some credence to the 'mummy's boy' stereotype…