20 QUESTIONS: Alastair Lukies, Monitise
The banking service's founder - and ex-rugby pro - on taking the leap into international expansion and why business is like a rugby team.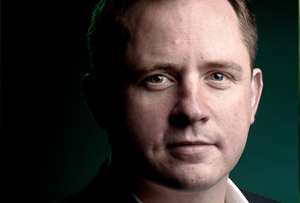 1. IF YOU HAD DONE SOMETHING ELSE, WHAT WOULD IT HAVE BEEN?
I was a very keen rugby player. There are quite a few similarities between leading a rugby team and leading a business - if you can replicate the camaraderie and the desire to perform for each other then you have a great chance of success.
2. WHAT ELSE WOULD YOU HAVE CALLED YOUR BUSINESS
'Mobile ATM' was in the frame for a while since we started with the premise of making your mobile phone your bank. I'm glad we went with Monitise.
3. IF YOU COULD BE BASED IN ANOTHER CITY, WHERE WOULD IT BE?
Either San Francisco or New York.