20 questions: Alicia Navarro - Skimlinks
The founder of affiliate marketing website Skimlinks changed the business overnight after two years of struggling - and she doesn't regret it.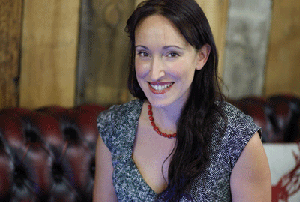 1. If you had done something else what would it have been?
I almost became a journalist. I started studying it but dropped out of the course after six months. I don't really know what type of journalist I'd be, but I was interested in print.
2. What else would you name your business?
I'm still asking myself that at the moment. Skimlinks was an accidental name that stuck. We've not really come up with anything else - otherwise we would probably change it.
3. If you could be based in another city where would it be?
If I could start again, we would have been based the US business in New York. We currently have an office of 10 in San Francisco, where a lot of consumer websites are based. But New York is a lot more business orientated and it's the centre of both publishing and advertising. I'm delighted that our headquarters are in London though, because it has a mixture of both.