20 QUESTIONS: Brynne Herbert, MOVE Guides
The founder of the employee relocation company and former US gymnast says we should all be looking east - and lambasts the 'horrendously antiquated' world of banking.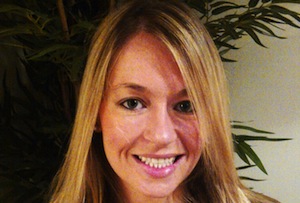 1. IF YOU HAD DONE SOMETHING ELSE WHAT WOULD IT HAVE BEEN?
I always loved to travel, so I probably would've wanted to open a hotel chain.
2. WHAT ELSE WOULD YOU NAME YOUR BUSINESS?
Initially, I wanted it to be Move, because that's one word and quite straightforward to say, but Move.com was actually taken.
3. IF YOU COULD BE BASED IN ANOTHER CITY WHERE WOULD IT BE?
It's a toss up between Hong Kong and San Francisco. We have investors in San Francisco, a lot of our clients are large technology companies, and my in-laws live in San Francisco. But our business is very global, so I think Hong Kong would be my choice with the growth in mobility towards Asia.