20 QUESTIONS: David Hathiramani, A Suit That Fits
Silicon Roundabout's most dapper entrepreneur on why computers are his only love, and why having a good finance director is so important.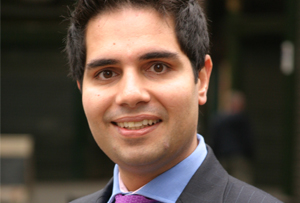 1. If you had done something else, what would it have been?
I'm a bit of a geek so something [else] with computers. I'd imagine I'd have created something online. It's a bit sad. I always wanted to have my own business.
2. What else would you have called your business
We wouldn't have gone the traditional route and called it a normal name – I think we might have done a takeoff of Savile Row and called it something and something. Actually, that's probably it – we'd have called it 'Something & Something' to take the mick out of the rest of the tailors.
3. If you could be based in another city, where would it be?
I think, in terms of business, we're in the right places – New York and London. But if I had the choice, I would love to live in Paris. It's got a really cool way about it.