20 QUESTIONS: Emma Jones, Enterprise Nation
The Spare Room Start-up author on why she couldn't have a normal job.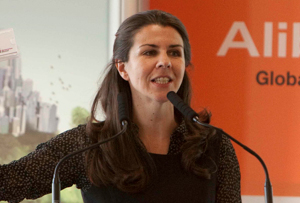 1. If you had done something else, what would it have been?
Having studied law and Japanese at university, I was heading towards law but soon realised I'd be miserable overseeing deals in a skyscraper.
2. What else would you have named your business?
[Start-up support club] Enterprise Nation couldn't really be called anything else, but o satiate my desire for coming up with names I've since used them on our books: Spare Room StartUp, Working 5 to 9 etc.
3. If you could be based in another city, where would it be?
New York. I would like Enterprise Nation to expand into the US and I'd also like to return to Tokyo.