20 QUESTIONS: Jess Butcher, Blippar
Co-founder and chief marketing officer of augmented reality app Blippar talks babies, Harry Potter and the Amazon.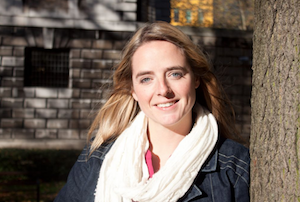 1. IF YOU HAD DONE SOMETHING ELSE, WHAT WOULD IT HAVE BEEN?
Journalism or book writing. I love writing and try to indulge it when I can – but there's little time around with the business and a 6-week old baby right now.
2. WHAT ELSE WOULD YOU HAVE NAMED YOUR BUSINESS?
I can't take credit for our business name. My co-founders came up with it whilst working on the early stages of the technology – the 'AR' at the end of 'Blippar' a nod to the augmented reality side of our business. The intention was always for a name from which we could coin a new verb and behaviour (to 'blipp') – so any alternatives would no doubt have been similarly unique, catchy, not currently in the dictionary, and available url-wise…