20 QUESTIONS: Mark Roberts, Beer Hawk
The founder of the online store for beer talks about the importance of flexible working for fathers and the relative merits of taste-testing Pringles and selling Tampax.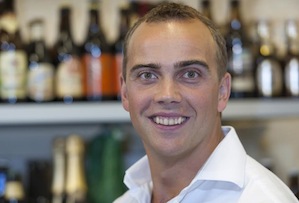 1. IF YOU HAD DONE SOMETHING ELSE WHAT WOULD IT HAVE BEEN?
Accepting that I'd never have made it as a tennis pro, I would have definitely started another business based around one of my other passions - sailing, scuba diving and travel.
2. WHAT ELSE WOULD YOU NAME YOUR BUSINESS?
We were thinking of Beer Sherpa or Beer Hunters - I guess a Sherpa makes it easier for climbers to go and scale the Himalayas, but the climber still chooses where to go.
3. IF YOU COULD BE BASED IN ANOTHER CITY WHERE WOULD IT BE?
Vancouver in Canada. It's got a great mix of outdoor activities, it's got the ocean and mountains nearby and it's also got some great companies based there.