20 QUESTIONS: Nikki King, Isuzu Truck
Isuzu Truck boss Nikki King - a rare woman in the male-dominated truck industry - on dealing with stress and ridding Whitehall of career politicians.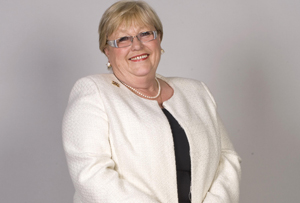 1. IF YOU HAD DONE SOMETHING ELSE, WHAT WOULD IT HAVE BEEN?
I would have liked to have been a teacher. I really like young people and they seem to like me.
2. WHAT ELSE WOULD YOU NAME YOUR BUSINESS?
There is no other name for the business. That is what we are.
3. IF YOU COULD BE BASED IN ANOTHER CITY, WHERE WOULD IT BE?
Having suffered a 64-mile journey around the M25 to the office for 20 years I would base it in my home city of Rochester in Kent. ITUK was originally a Lex company so we had to locate where they decreed. By the time of the MBO, we had so many wonderful local staff we had to stay in the same locality.