20 QUESTIONS: Santa Claus
The man himself took time out from preparing for the busiest day of his year to talk to MT about why he couldn't be the tooth fairy, working as a reindeer herd and organic growth.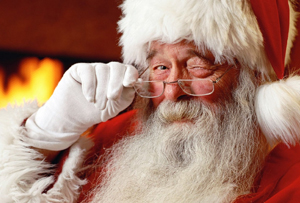 1. If you had done something else, what would it have been?
I always fancied the idea of a career in tooth fairying, but I didn't have the qualifications to get into dental school.
2. What else would you name your business?
We've got a strong brand but I've been tempted to go down the tech route and call it something like 'Santify'.
3. If you could be based in another city, where would it be?
I do miss the sun sometimes, so somewhere in the Caribbean.