20 QUESTIONS: Sarah Wood, Unruly
Sarah Wood, co-founder of viral video firm Unruly Media, on why she had to crack eggs to crack the States.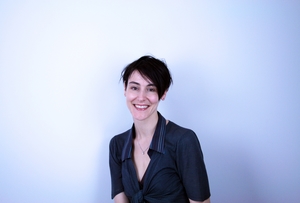 1. IF YOU HAD DONE SOMETHING ELSE, WHAT WOULD IT HAVE BEEN?
I've always enjoyed trying different jobs: egg packer; dog walker; pancake maker; maths and physics tutor. I still enjoy being a part-time academic, teaching a Masters course in online video culture at Cambridge.
2. WHAT ELSE WOULD YOU NAME YOUR BUSINESS?
We seriously considered Hot Dog and Epic but went for Unruly because that summed up the social media landscape that was emerging when we founded the company.
3. IF YOU COULD BE BASED IN ANOTHER CITY, WHERE WOULD IT BE?
London will always be home but I spend lots of time at the Unruly offices in New York and San Francisco, which both have awesome energy. I could happily live in either city!