20 things that were happening when online shopping was born in 1994
It's been 20 years since a Sting CD was bought online. Diana and Charles were still married, Steve Jobs had an enormous beard and Amazon was yet to be born.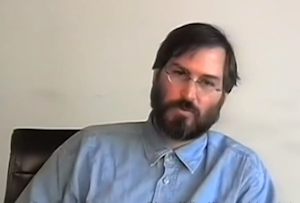 Yesterday was the 20th anniversary of what most people agree was the first 'secure' online purchase: the Sting album Ten Summoner's Tales for $12.48 (£7.43) plus shipping costs, from US site NetMarket, which still exists (although as with most historical milestones this one's disputed - computer equipment seller Internet Shopping Network claimed to have got there first. Whatever...).

And in honour of that grand event, what with e-commerce now being the multibillion dollar cash cow that it is, here are 20 things that were going on when that fateful first purchase was made.
1. Wet, Wet, Wet's Love is All Around was number one (for, like, ever)
2. Britpop was in full swing