3 charts showing the effect of 'cooling measures' on the mortgage market
Figures published this morning show Bank of England measures to slow mortgage borrowing were more of a 'gentle dampener' than a 'hard break'.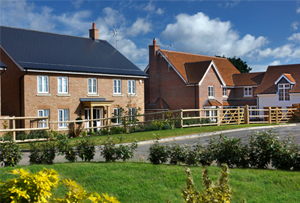 House prices may be a big deal to, like, everyone at the moment - but not Bank of England governor Mark Carney. He couldn't give a fig that the average price of a home in Hackney has now breached the half-a-million mark: he's made quite clear that what he cares about is household indebtedness. Specifically, mortgage repayments.
So have his 'cooling measures', designed not to reduce house prices but to reduce the size of loans borrowers are offered, had much effect? The measures - which include limiting the amount consumers can borrow to 4.5 times income and 'stress tests' to see if they could still pay off their mortgages, should interest rates rise 3% - were introduced as part of the Mortgage Market Review (MMR) in April. This morning the Council of Mortgage Lenders published its monthly figures showing mortgage borrowing in June.
According to the figures, total gross lending grew 6% to £17.9bn between June and July, up 20% on June last year. So are Carney's cooling measures having an effect?