35 Women under 35: Alicia Navarro, Founder & CEO, Skimlinks
The affiliate marketing queen on transparency, trusting her instinct and why networking is key.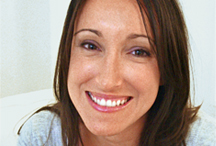 The secret of my success.
We have a saying in the company that we don't just sell our technology, we sell ourselves. You can compete on price and on the product, but people tend to like doing business with those they trust.
My biggest career lesson.
Trust your gut. A lot of people tell you what you should do, and you should listen to them. But you made it this far because you're able to make the right decisions. Some of the mistakes I've made have been when I haven't followed my instinct.
My best piece of advice.
Get out and meet people - you need to know the industry and its players back-to-front. So much of success is dictated by who you know and who can vouch for you. Leave yourself open to serendipity: you never know who you might meet.