35 Women under 35: Kristy Goodger, Founder, Elemental Herbology
The cosmetics company founder on patience, partnerships and being passionate about your business.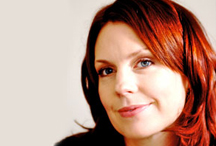 The secret of my success. Sheer hard work. I've learnt to be patient and accept success doesn't come overnight. I now have a nine-month-old daughter too, so it's a constant balancing act.
My biggest career lesson. I started another business before Elemental Herbology, which was a beautiful apothecary in Primrose Hill. Unfortunately, the partnership wasn't exactly right and I think that's a huge thing - it's important to ensure that your investors are attuned to your vision for the brand. I was devastated when I decided to leave.
My best piece of advice. Do something you love. It has to be something you're passionate about. If your heart and your head aren't in the same place it can be a disaster.