35 Women Under 35: Be part of this year's list
MT is scouring the land for the country's brightest young businesswomen. Have you got what it takes to be part of our '35 Women Under 35' list?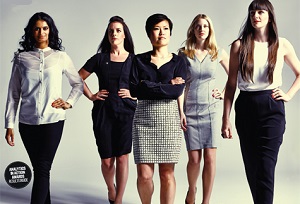 Are you a talented, ambitious businesswoman? Are you looking to highlight your achievements and raise your profile? Then what are you waiting for? Put yourself forward for this year's '35 Women Under 35'.
Now in its 15th year, our list recognises the creme de la creme of Britain's young businesswomen.
Whether you're an entrepreneur, a designer, a lawyer or a charity hero, we want to hear from you. We ask just four things: 1) You're based in the UK. 2) You're female. 3) You're aged 35 or under (as of 6 July 2015). 4) You're ready to wow us with your brilliance.