4 alternatives to the traditional job interview
Feel like your recruitment process could use a little freshening up? From hiring teams to video games, here are some ideas you could use for inspiration.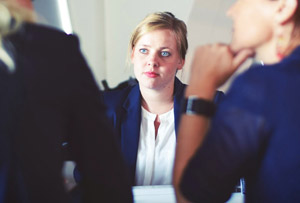 Finding the right hire for your business can be a challenge no matter the size of your firm or the skill of your HR team. And the traditional process doesn't always seem to showcase the best of people. Deciding the current format isn't working, some organisations have decided traditional recruiting needs a revamp.
1. There's no I in team
The mobile payments company Stripe is currently hiring, but instead of doing the done thing and selecting individuals, its trying a BYOT approach. That's Bring Your Own Team. So a group of two to five people can apply all together for positions at the firm.
'The basic notion that hiring should be oriented around individuals rather than hiring teams is actually a surprising one, when you think about it,' co-founder Patrick Collison told the BBC. 'We're trying to construct teams, yet we're only looking at individuals. That's an odd mismatch.'