The 4 biggest threats to economic recovery in 2015
Premature Greek elections have brought the economic doomsayers out in force this week. But what's most likely to ruin your 2015?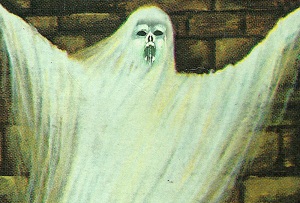 If all your money's safely tucked away in gold bullion and the festive period's getting too nauseatingly optimistic for you anyway, there's good news. Otherwise, not so much. In the last few days, the fragile economic recovery has come under threat from (surprise surprise) Greek politicians, while Cassandras at HSBC and the British Chambers of Commerce (BCC) thought they'd improve confidence by telling everyone exactly how far up the creek they are.

In the same spirit, MT's broken down the four biggest threats to the economy right now, for you to enjoy over your mince pies.
Greek elections, Russia and the Eurozone
Two days ago, finance ministers representing the 'Troika', or gang, of European countries that have been bailing out Greece for four years decided to extend its loan scheme for another two months. It had been due to expire at the end of December.

The extension of the bail out has been highly divisive in Greece, where the opposition is calling for debt forgiveness or a Euro exit and where the pro-austerity government's grip on power is featherlight. Prime Minister Antonis Samaras' ingenious response was to bring forward the election of the President by MPs by two months - to next week.

For some reason, markets were spooked by the prospect of a surprise election where no candidate had been declared and where the future of the country's membership of the currency union were at stake. The Athens stock exchange fell 11.2% as a result.

Greek stocks aren't exactly weighing holes in institutional investors pockets these days, but a Greek exit or even the uncertainty surrounding it could be the straw that broke the Eurozone camel's back.
Greece isn't the only danger to Europe's flatlining economy. In a delightfully cheery report detailing 2015's ten biggest threats, HSBC pointed out that Germany's recovery has depended on strong export markets on Europe's periphery, notably Russia. But with sanctions, depressed oil prices and a tumbling rouble, demand out East isn't looking too strong.

Given that the Eurozone is barely keeping its head above the water - growth was 0.2% in the third quarter - odds of a return to recession are reasonably high, but the good news (sort of) is that the prospect is more of a deeper malaise than a full on crash.