---
Vauxhall and Management Today's 40 over 40
---
Annee de Mamiel
de Mamiel Skincare
Australia-born de Mamiel started out in the pharmaceuticals and finance sectors – but a battle with cancer took her career in a new direction. Struggling to find products that would nourish and comfort her skin after chemo and radiation therapy, de Mamiel started to mix her own. To learn the trade, she studied traditional Chinese medicine, anatomy and physiology and aromatherapy, before launching her skincare brand – de Mamiel – in 2010. Her range of balms and oils, all made from natural ingredients, are now sold online and in stores including Fortnum & Mason and Space NK.
---

Tracey Marshall
Thread Squirrel
Marshall worked in call centres for 22 years, but she was made redundant when she was 50. She had enjoyed sewing all her life, so she decided to attend a course run by the Prince's Initiative for Mature Enterprise (PRIME) to help turn her hobby into a business. She called her company Thread Squirrel and started embroidering maps onto cushions, initially selling her products on Etsy before being accepted by Not on the High Street. Her business took off and at busy times Marshall can sew 100 cushions a week. She has now embroidered over 200 different countries, states and counties.
---
Karen Mattison
Timewise
Mattison first made waves when she campaigned to create the first Women's Officer position at Oxford University, to which she was subsequently elected. From there, she moved into the third sector, and was CEO of a mental health charity by the time she was 30. Her career took a turn when she had her first child and started looking for a part-time position. For someone of her level and experience, there was nothing advertised. Realising this was a wider problem, Mattison and co-founder Emma Stewart created advice business Women Like Us and later launched Timewise, which provides consultancy, training and recruitment services to firms looking to recruit talented part-timers.
---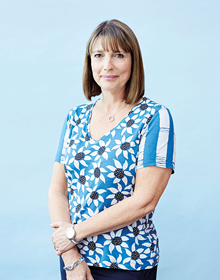 Carolyn McCall
easyJet, ITV
McCall used to be CEO of the Guardian Media Group, but in 2010 she moved to a strikingly different industry, becoming CEO of budget airline easyJet. She revamped the company's image, carved out a bigger slice of the business travel market and dragged the company up into the FTSE 100, where she remains one of just seven women bosses. In July 2017 it was announced that McCall will return to her media roots as CEO of ITV, a post she will take up in January 2018. McCall has been named Britain's Most Admired Leader by MT for two years in a row.
---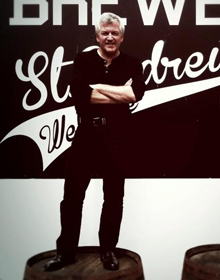 Paul Miller
Eden Mill
Following a career in the drinks industry spanning Oddbins, Diageo, Glenmorangie and Molson Coors, Miller decided to start his own independent drinks company. When a lease became available in the former Guardbridge paper mill by the banks of the Eden estuary in Fife, he was straight in with a proposal. Along with three other co-founders, he launched Eden Mill in 2012 as Scotland's first single-site distillery and brewery, making gin, whisky and beer. The company now exports products to China, the USA, Japan, Germany and Portugal.
---
Nia Morris
Nia Morris Studios
Before 1997, Morris was a City big shot. Her path took her from Oxford PPE through a brief stint in banking to 12 years as senior partner at a major London law firm, but it lacked the creativity she really wanted. Her opportunity to flex those creative muscles came after her third child was born. Quitting her job to spend more time with her children, Morris did up a couple of houses, before taking the plunge and studying for a new career in Interior Design at KLC in Chelsea. She was founding director of the award-winning Studio Ohm and Cloud Design Studios, before setting up Cotswolds-based Nia Morris Studios last year.
Photograph: Paul Baines
---
Daniel Norcross
Cricket commentator
After studying classics at Oxford, cricket-mad Norcross worked as a project manager in financial services before giving it all up to set up Test Match Sofa, an internet-radio station providing uncensored cricket commentary, as an alternative to the BBC's established Test Match Special. He broadcast from his Tooting Bec home and soon attracted an army of fans, many of whom interacted with the show via Twitter. Guests included well-known cricketers, comedians and sports commentators. The station was taken off air in 2014 due to pressure from the England and Wales Cricket Board, but the BBC had spotted Norcross's talent and in 2015 he became a commentator on Test Match Special itself.
---
Marilyn Phenis
Blakely Teleservices
After working in senior management for decades, Phenis' role was restructured and she saw the opportunity to leave the company and set up on her own, something she'd never considered before. On the advice of her friend, Phenis decided to start her own teleservices company, Blakely Teleservices, doing the jobs that other companies didn't have the capacity to do. She now has an employee and between them they make a variety of calls, from customer satisfaction surveys to finding referral partners for clients. She says, 'The main thing I've learnt is that anyone can buy your service anywhere, but they can't always buy it from you.'
---
Debra Riddell
Breadshare
Riddell managed her own software service in Australia for over 25 years, before moving to the UK with her family to pursue other adventures and 'give something back'. She attended a sourdough bread making course in the Scottish Borders and then helped set up Breadshare Community Bakery in the region. Later she set up Breadworks Bakery in Edinburgh and expanded production to 3,000 loaves a week. In 2016 they won Bakery of the Year at The Food Awards Scotland and their Leith shop opened. Turnover is now nearly £300k and Riddell works with communities to set up their own ecologically sustainable, inclusive bakeries.
SPONSORED: New research conducted by Management Today in partnership with Vauxhall Motors to celebrate the...