42% of dead CEOs were paid too much
Want to know how valuable the boss is to the firm? Wait till (s)he dies...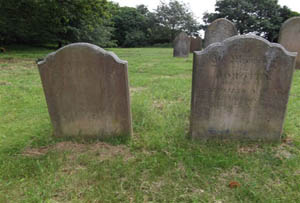 They say you never really know how important someone is until they're taken away from you. Apparently this applies to corporate executives as well as loved ones. A five-year study has concluded that 42% of top bosses are in fact overpaid, by examining what happens when one suddenly dies.

The somewhat morbid research by Bang Dang Nguyen of the University of Cambridge Judge Business School and Kasper Meisner Nielsen from the Hong Kong University of Science and Technology looked at the sudden deaths of 149 top US executives, of NYSE, AMEX and NASDAQ firms.

By examining the impact these deaths had on share prices for five days afterwards compared to five days before, and by looking at the difference between the dead executives' compensation packages and the expected packages of their successors, Nguyen and Nielsen concluded that top bosses pocketed 71% of the extra shareholder value for which they were personally responsible.

The researchers also found that in 42% of cases sudden deaths triggered a positive market response, inferring that the dead boss had indeed been overpaid.

These conclusions may not be exactly watertight, seeming to assume rather implausibly that the market is rational and has perfect knowledge, but the research is still welcome as an attempt (and a creative one at that) at finding empirical data to help address the vexatious issue of CEO salaries and bosses' bonuses.

It might be prudent not to let the researchers' enthusiasm rub off on you though. 'Our paper shows that the vast majority of shareholders don't need to be worried that their CEOs are "stealing" from them," said Nguyen. '58% are not, so shareholders can be reassured.' Now, don't you feel better?