The 43 Tesco stores shutting their doors for good
The closures could see at least 2,000 staff losing their jobs.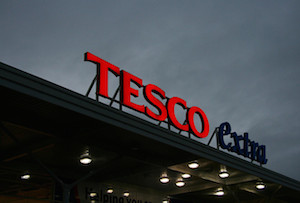 When Tesco boss Dave Lewis announced 43 'unprofitable' stores in the UK would be closing as part of a raft of cost-cutting measures annouced earlier this month the question was inevitably 'which ones?' followed by 'when?'
And, lo, Lewis has sated our curiosity, with a list of 18 Express, 12 Metro, seven superstores and six Homeplus stores - that's half of the non-food barns - across the country that will be shuttering their doors.
'In January I announced that our performance as a business has fallen significantly short of where we would want it to be and that to protect the future of the business in the UK we would close 43 unprofitable stores,' he said in a suitably 'feeling' statement.