4,500 jobs to go at Iberia as IAG profits plummet 30%
The struggling Spanish airline is 'in a fight for survival' says parent IAG's boss Willie Walsh, announcing Q3 group profits of only 221m Euros.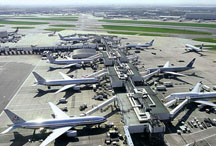 It's no secret that Iberia - which merged with BA last year to form the aforementioned IAG - has been in a bit of a pickle for some time. It's hardly the only airline thus afflicted either, what with rising fuel costs and competition from the likes of EasyjJet and Ryanair. But this morning's announcement reveals exactly how much tough love is going to be required to get the Spanish flag carrier back on the straight and level.
The depth of Iberia's woes seem to have taken even IAG's bosses by surprise. It is apparently burning up 1.7m Euros a day and is being blamed for the 30% drop in IAG's Q3 group profits reported today, and for what is shaping up to be a full-year loss in the order of 120m Euros for the group. In the nine months to September 30, IAG has lost 169m Euros compared to a profit for the same period last year of 355m Euros. Hence Walsh's dramatic 'fight for survival' rhetoric this morning.
So what's the big plan? Cutting those 4,500 jobs for a start - that's a whopping 20% of the workforce and is unlikely to go down well in Madrid, where Iberia pilots have already been protesting about lower salaries paid by budget arm Iberia Express. Walsh - who is well known as a hard-nosed turnaround specialist - has already hinted that a failure to agree terms by January could lead to more job losses. But the need to cut labour costs by an estimated 300m Euros means that something's gotta give.