5 employee engagement tips that don't involve a bean bag
Employee engagement isn't all about novelty chairs and free fruit smoothies. Get back to basics, say Marc Bishop and Sharon Crooks.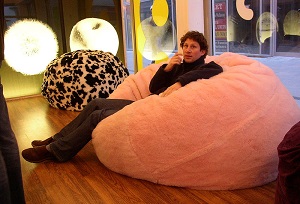 It's Monday morning. You walk into the office and everyone's stone-faced, staring blankly at their computer screens. A fresh pile of paperwork sits on the desk edge and a cup of coffee rises mechanically from desktop to mouth and back again. Is that an all too familiar scenario?
Employee engagement doesn't have to mean organised happy hours, bean bags instead of desks and all those other 'out-of-the-box' ideas you may have read about. Let's brush all that aside for a minute and take a look at what employee engagement actually means.
Employee engagement is simply about how committed employees are to the organisation they work for, and how motivated they are to do their job. According to research from CIPD, only between 35% - 39% of UK employees are positively engaged at work.