The 5 highest-earning dead celebrities
Michael Jackson topped Forbes' rich list of deceased celebrities, but Bob Marley and his marijuana merchandise could be closing in.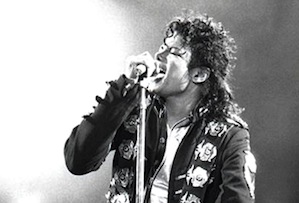 With Bob Marley's estate selling the rights to a line of marijuana products in the reggae superstar's name, it seems the power of celebrity brands can last long after their demise.

Marley came 5th in Forbes' recent ranking of dead celebrities' earnings, pulling in $20m (£12.8m) over the last year from sales of everything from clothing to his music and a 'relaxation drink' called Marley's Mellow Mood.

The Jamaican, who died of cancer aged 36 in 1981, still trails Michael Jackson's $140m annual earnings and Elvis Presley's $55m (to put that in context Beyoncé was the world's highest earning female musician in 2013 on $115m). But with an increasing market for smoking up legally from Colorado to Uruguay, Marley could soon be leaving the other famous-and-five-feet-under trailing in his whacky baccy-tinged wake.
As Forbes journalist Dorothy Pomerantz put it, 'While living, celebrities can be temperamental and demanding. In death, they simply become brands to be managed.'

Here is Forbes' top five:
1. Michael Jackson