5 minutes with Aceleron's Carlton Cummins
The greentech entrepreneur has grown his university project to revolutionise the way the world disposes of batteries.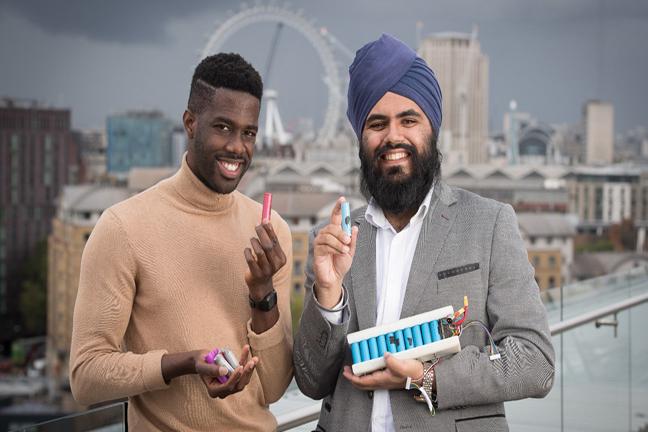 There are some business ideas that are easy to get your head around, but there are others that feel like you need a masters degree in sustainability and design just to understand what they do.
Aceleron is the definitely the latter, but don't let that put you off.
The greentech startup - co-founded by Carlton Cummins (left) and Amrit Chandan - began life as part of a university project and now works with clients across the UK and Central America to transform end-of-life lithium-ion batteries into safe, cost-effective energy storage applications (that's battery packs for wheelchairs or energy storage batteries for homes for the less scientific sorts).