5 reasons Sainsbury's chief executive Justin King will be a hard act to follow
As King takes his final bow at today's Sainsbury's AGM, here are the reasons his successor, Mike Coupe, could struggle to avoid Philip Clarke syndrome.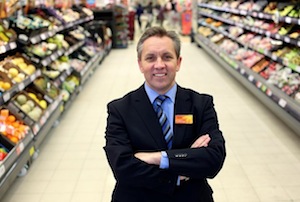 It's been an illustrious decade at the helm of Sainsbury's for Justin King, who is facing shareholders for the very last time at the company's AGM today. Success stories are inevitably hard to repeat, but here are five reasons King will be a particularly tricky act to follow for incoming boss Mike Coupe.
1. The numbers
When it comes down to it, business is about making money and Justin King has definitely done well at generating more of it. His track record includes adding £10bn to annual sales, boosting weekly customer numbers from 14 million to 24 million and more than trebling yearly profit from £254m to £798m.

That kind of figure will be nigh on impossible to repeat in any circumstances - if a company has already been turned-around there isn't any need for that to happen all over again. But with like-for-like sales slipping for two consecutive quarters after nine years of unbroken growth, Coupe has a job on his hands if he's going to get those numbers climbing again.
2. The competition
As those sliding sales show, Sainsbury's has not been immune to the challenge of German discounters Aldi and Lidl, who are eating away at the market share of all the 'Big Four' supermarkets (Tesco, Sainsbury's, Asda and Morrisons). Sainsbury's did well under King in part by emphasising differentiating factors such as freshness. As customers look more to their wallets, that weapon may not be the most effective choice of those in Coupe's declining arsenal. At least the joint venture with Danish discounter, Netto, looks like a good parting gift from King.