5 things you might have missed over Christmas
Been too busy chowing down on turkey to keep an eye on the news? We've got you covered.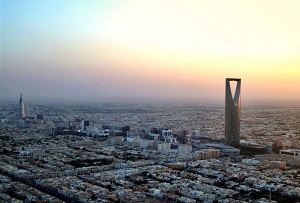 MT spent the Christmas period glued to the business news cycle, but if your sense of work/life balance is a little more fine-tuned then here are five stories you may have missed.
1. Oil rout comes back to bite the Saudis
The plunging price of crude over the past past year and a bit has been portrayed as an attempt by OPEC to thwart the efforts of shale producers, whose oil costs a lot more to extract. But the short-term impact on the Saudi Arabian public purse has been pretty horrendous.
Last Monday the kingdom revealed a budget deficit of 367bn riyals (£66.2bn), 15% of its GDP, after oil revenues slumped 23%. The slump has forced it to introduce a 'radical' deficit reduction plan, including increased prices for electricity, water and petrol and plans to privatise some government assets. It also wants to introduce a sales tax in cooperation with other Gulf states.