5 tips for future-proofing your business
SPONSORED: Four workplace experts share their insights on building an agile organisation.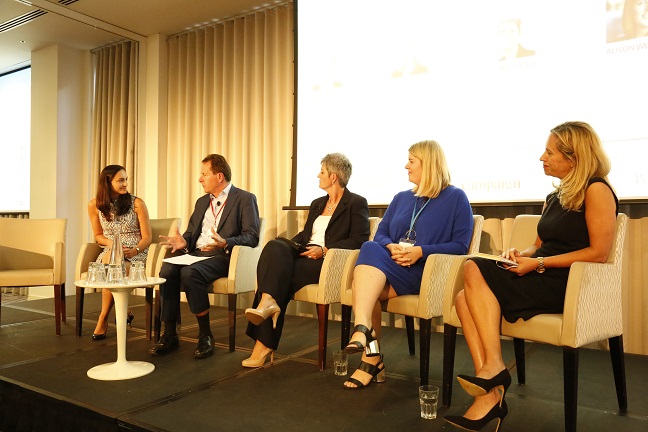 How do you make sure your business is well-prepared for all the challenges on the horizon? It's a conundrum that occupies the thoughts of many a business executive these days. At MT's Future of Work: Digital conference this month we tapped the collective brains of four workplace experts for their advice on how you can make your business fit for the future.
Don't neglect your people
'We need to recognise that work is all about people,' said Bev Messinger, CEO of the Institution for Occupational Safety and Health. 'You can get very distracted by technology, products and commodities, but at the end of the day it is all about people. The organisations that will flourish will be the ones that talk to their people, are honest with them, invest in them, keep them safe, value them and think about their health and well-being.
'It's not just about a human resources commodity, it's about treating a workforce as a community - they will then pull together and you will get massive discretionary effort. Organisations become very successful if they do that. We need to recognise that health and safety is not about saying no and adding cost, it's about enabling and supporting organisations to be better than they can be.'