6 tips for writing kick-ass job ads that attract great graduates
MT EXPERT: Big businesses attract mediocre candidates when they write mediocre ads, says Neil Taylor of The Writer.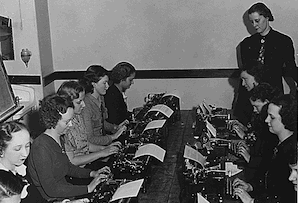 Big companies have been bemoaning graduates who cut and paste their job applications and get the company's name wrong in the process. Clearly, that's a fairly hefty clanger to drop. But if most grads think they can send the same old CV to every job they apply for, the fault lies just as much at the door of the megabrands trying to recruit them.

That's because most of their job ads sound every bit as formulaic as the responses they get. And they're missing a big trick. If there's a war for talent, your job ad is the front line: an unadventurous ad gets you unadventurous candidates.

So, how do you write an ad that actually gets an interesting response?
1. Cut the cut and paste
Most businesses do just what their applicants do. So every business says they're innovative. Global. Committed to the communities they serve. And, of course, that people are their most valuable asset. Blandness in, blandness out.

Instead, do as writers are often told to do: 'show, don't tell'. Don't say your business is innovative – include a fact or story that proves it. Cisco, for example, talks about how they invented the router, making the internet what it is today. No need for hyperbolic adjectives there.
2. Start with the job, not the company
Most job ads start with a load of blether about the business that's looking for applicants. That's important to include somewhere, but probably not right at the beginning. Start with the actual job - candidates are much more interested in that.