The 7 deadly sins of networking
Stuart Russell, founder of FindNetworkingEvents.com, outlines the seven most common mistakes made by networking newbs. Are you guilty of these networking sins?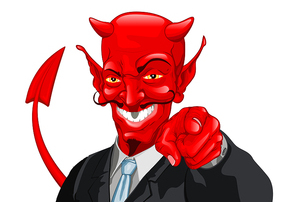 With the growth in the numbers of business networking events taking place across the UK, it is now possible to be out networking literally every day of the week from first thing in the morning until last thing at night.

But if you are investing your time and money into attending events it is important that you make the best of the opportunities to maximise your return. With that in mind here is a list of the seven most common mistakes that people make when networking and some tips about how to use each situation to your advantage.
Not preparing before an event
Don't fall at the first hurdle and arrive poorly prepared to make the best of an event. Plan what you want to achieve beforehand and who you would like to meet. Make sure you know how to describe what you do in layman's terms. Oh, and make sure you have plenty of professional looking business cards.
Overtly selling to other attendees
We've all experienced the networker who launches into their sales pitch at the earliest opportunity without stopping to find out anything about you or your needs. Networking is about getting to know and trust people over the long term, this tactic will quickly get you a reputation and others will avoid you like the plague in future.