7 safety rules for festivals (while keeping them fun)
SPONSORED: A weekend of hedonism may seem incompatible with risk management, but health and safety planning is essential.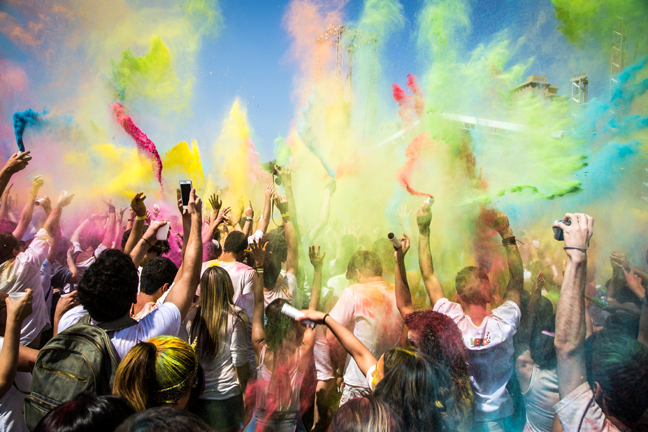 Summer's here. Evenings are drawing out, noses are filling with the smells of barbecues and cut grass, and thousands of people are descending on the nation's farmland and parks to go wild in small denim shorts and novelty hats.

But festivals are not just a highlight of the summer; they're big business too. According to Mintel, the live music and festivals market is worth more than £2 billion, a figure that could reach as high as £3.5 billion in 2020. Yet festivals are neither fun nor profitable without the proper risk planning. Just ask the attendees, and the organisers, of this year's Fyre Festival, a 'luxury' event in the Bahamas which invited disaster with its half-baked approach to catering, accommodation and hygiene, and tried to cut costs by supplying half the recommended number of toilets. Festival-goers were left pleading for rescue from the island on social media; the organisers have since been landed with lawsuits.

For the risk teams working behind the scenes, the proper running of a large outdoor event is a serious business. Tim Roberts, director of the Event Safety Shop, is in charge of health and safety for Glastonbury Festival, as well as Leeds, Reading and Womad. Here's how he makes sure people leave the festival on a high, not sending an SOS or suing…
1. Treat it like any risk-management job
There's no legal loophole that allows you to get away with stuff just because people are having a great time. You still have to do the same risk assessments, auditing for competence and staff training as you would for any site. And moving people around a festival safely isn't so different from moving goods around a plant.
2. Take care of the basics
It's very easy to become fixated on the glamorous risks – pyrotechnics, crowd surfing or lasers bringing down planes – but good event production is far more prosaic. It's essentially about the movement of metals: the steel of construction, the electrical copper, the aluminium of the fencing and roadways; and the movement of fluids: getting water and beer in, and urine and poo away. If you can't do that, you're ruined.