The $750m fraud and the Delhi cowshed
Indian fraudster Viren Rastogi got nearly 10 years for his metals trading scam. Crime doesn't pay...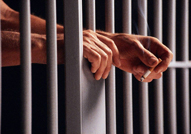 Rastogi had duped 20 of the world's prestigious banks in a complicated global metals trading fraud. JP Morgan Chase, Dresdner Band and West LB had fallen prey to the cunning of Rastogi and his associates, who masterminded a global financial rip-off that wouldn't look out of place in a John Grisham novel. The lead Serious Fraud Office investigator called the heist 'a truly audacious and ruthlessly efficient fraud that ranged from the poorest areas of India to the corporate tower blocks of Manhattan.'

Rastogi, whose siblings were also in on the fraud, ran a network of bogus international metal trades against which they raised hundreds of millions of dollars in loans. Using 'boiler rooms' and 'brass plate' addresses around the world (including a cowshed near Delhi), the Rastogis were able to create a bogus paper trail across 20 countries.

Their scam came unstuck when in 2001, Rastogi mistakenly sent some letters along with the intended paperwork to its auditor PwC that made it clear that something dodgy was going on. PwC promptly resigned, and before long, the Rastogi 'businesses' was being raided by the law, and Viren found himself up in court.

This may be an entertaining tale of cunning and intrigue but it's the British taxpayer that will have to foot the bill for bankrupt Viren's seven month defence. When it comes to dishonesty in business, there's always a loser. So the moral of the story is… integrity is always the best policy. Besides, lying is hard work.

Read what MT has to say on how to polish your own halo in our excellent new feature on honesty in business.