8 ways to get Britain going again
With the UK teetering on the brink of another recession, the need for radical action has rarely been more pressing. MT suggests innovative economic wheezes to get the UK back on its feet again.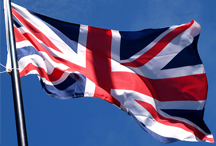 1. Torpedo our obsession with home ownership
The ludicrous proportions of take-home salaries that go on mortgage payments for the average British worker do neither individuals nor the country any good. The days when a surplus from the monthly wage packet could be put aside for a rainy day are a distant memory.
This mortgage money could be far more productively saved or spent elsewhere rather than being locked up in bricks and mortar. The destructive cycles of boom and bust in the property market have been one of the major factors dragging the UK and US economies to their knees. It was madness to offer 110% mortgages and it is highly suspicious that foreclosure rates by banks and building societies have not been higher since the crash in 2007-08. And home ownership makes workers less mobile which damages growth and increases unemployment.