Over 800,000 UK workers are on zero-hours contracts
Is it merely a sign of people's desire for flexibility or a 'nightmare for workers' as the TUC claims?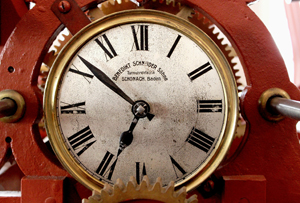 The proportion of the UK workforce on zero-hours contracts is on the rise. According to the ONS, 801,000 people said they were on them between October and December of last year. That's 15% up from the same period in 2014. So 2.5% of the workforce is now on contracts which don't guarantee a minimum number of hours.
The numbers could be skewed by the fact that zero-hours contracts have rocketed up the political agenda (it was a contentious sticking point ahead of last year's general election), which in turn means the public will be more likely to recognise the term. But as the ONS said, there's certainly 'nothing to suggest this form of employment is in decline'.
And it's not likely to be unless the government takes action. There are plenty of concerns over bad practice, but equally, some workers and of course companies (from JD Wetherspoon to Cineworld to Sports Direct), do actually seem to like forms of these contracts. A blanket ban would likely be a blunt fix and make the market less flexible.