AA share price rises as chief executive Chris Jansen quits
IPO WATCH: Just two months after its IPO-cum-management buy-in, AA's boss and CFO are stepping down.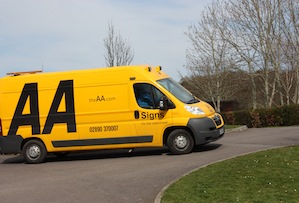 Two months after an IPO, you'd expect a chief executive to be relishing the challenge of steering their newly public company along the motorway of the markets. The change, though, seems to have been not exactly what AA chief executive Chris Jansen was looking for.

Jansen has resigned from the board of the roadside recoverer 'with immediate effect', while chief financial officer Andy Boland is also leaving at a date yet to be set, the company said in a stock market statement. Executive chairman Bob Mackenzie, the ex-boss of AA rival Green Flag, will take over the driver's seat after an 'orderly transition'.

'I was appointed by the previous private equity owners as the CEO to improve the business and to enable a change of ownership to take place,' Jansen said. 'Bob and his executive colleagues did a great job raising the finance to acquire the business and as a result my role has now changed substantially.'

Mackenzie, who led a management buy-in of the business from CVC, Permira and Charterhouse, backed by a pre-agreed group of institutional investors including Blackrock, Aviva and Invesco, said they had known the so-called accelerated listing 'would create change at the AA'. 'We completely understand and respect Chris's desire to seek new challenges outside the AA,' he said.

AA didn't have a great start to life on the stock market back in June, falling 7.2% on its first day of trading. But shares have since driven above the 250p listing price and actually rose more than 1.5% to 280p in mid-morning trading today. Usually a sudden chief executive exit causes stock market jitters, but then again the company's accelerated listing wasn't your usual IPO.