AB InBev to pour away SAB Miller's premium beers
After the mega-merger, the brewing leviathan will sell its Peroni, Grolsch and Meantime brands. Stella all round?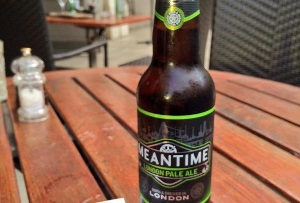 AB InBev isn't so keen on SAB Miller's premium beer selection, apparently. If and when the world's biggest brewer completes its acquisition of the second biggest, it says it will sell its Peroni, Grolsch and Meantime brands. This comes only seven months after SAB bought the Greenwich-based craft brewer, which is likely to leave a bitter taste in quite a few mouths.
By the tone of his statement to the stock exchange, SAB Miller boss Alan Clark is one of them. 'These beers are loved by consumers and we are very proud of them. Until the change of control we will continue to invest in growing these great beers and supporting our talented people who brew, sell and manage them,' he said.
It may seem an odd move, given the backlash against mass market brews (BrewDog founder James Watt gave us his take on them here) and the growing popularity of craft beers. But AB InBev doesn't have consumers in mind with this one.